Enjoy luxury living, relax and forget your worries!!!
VILLA CASTELLETTO SEA VIEW
Villa Castelletto Sea VIew is a luxurious villa situated in the scenic Greek village of Kypseli, only recently completely refurbished to offer our guests the ultimate experience in luxury and style. Relax in our heated infinity pool overlooking the Ionian Sea. You can soak in the Hot Tub, relax in the Sauna or order a professional massage. At night we light the outdoor Fire Pit where you can enjoy a drink.
VILLA CASTELLETTO OLIVE GARDEN
A luxurious home for your ideal vacation with family or friends. It includes 3 large queen sized beds, a fully equipped, modern kitchen and a comfortable living room.
SPA
For the ultimate relaxation during your holiday, Villa Castelletto Spa promises a unique experience that will rejuvenate your body and soul. Surrounded by nature and especially designed to help you forget all your worries, it is a promise that will help make your vacations truly unforgettable.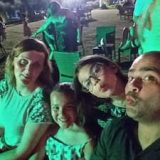 Thank you for your amazing hospitality. Had a lovely break dispite not having the best weather and seismic activity. Villa is an absolute luxury.
An amazing villa with every possible luxury amenity that you could think of. Hosts are top notch and nothing was to much of a chore. Had the most amazing relaxing break here. Would recommend to anybody looking to chill out and relax.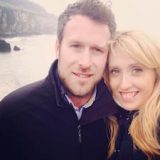 We have enjoyed a fantastic family holiday at the Villa. The cleanliness, hospitality and amenities were all excellent. The Villa and the pool were amazing. Everything looked brand new and was exceptionally clean. Furthermore the Villa was cleaned each day with fresh towels provided. The pool was breathtaking and there is also a private hot tub and sauna for guests. The hospitality was also excellent, fresh food was brought each day and some traditional greek food to try- which was amazing!! The hosts also helped us to organise a boat trip and helped us arrange a doctor's appointment for our son. I cannot recommend highly enough and we look forward to visiting again soon .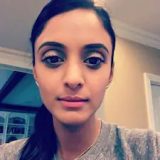 Our stay in Zakinthos was one of kind and unique experience. The property is charming. Nestled on a hillside the house is filled with plants, trees, gardens and natural space, and the pool, Sauna, and hot-tub (very modern and zen decor) were the perfect fit to get comfortable and enjoy the evening. There is a nice view from any location on the property, of the town, of the hills, towards the water and sky. Conveniently located to many of the local restaurants and a small drive to the bustling center of the city. The host is very accommodating and friendly. She shared all the little secrets of the island and activities which are not available online. She knows the island and the people, and went out of her way to make sure we had a great stay, either through recommendation or by giving local bread and honey simply because we mentioned it in a conversation. It was nice to enjoy the natural elements of the island in such comfort and convenience. Would recommend it to anyone.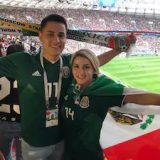 Very beautiful villa, we where greeted by the host Bessy (who by the way is awesome.) She was very accommodating in helping us with renting a boat and the home was cleaned daily. They even brought us breakfast supplies daily! Overall an exceptional experience and would recommend staying here for a future stay in Zakynthos.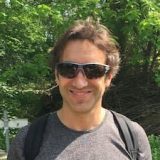 We had a wonderful week at Vasilis's villa. Everything was great. The villa is beautiful and cozy and is located in a quiet and silent hill with a nice view on the sea. It's the perfect base to explore all the corners of the island by car. The garden and the swimming pool are perfect. The jacuzzi and the sauna are the cherry on the pie. What else to say? Cleaning service every day, clean linen and bathrobes, fresh bread every morning, fridge full of local food. Vasilis and his collaborators ready to help with everything we might have needed. Everything was just perfect. We'll go back soon for sure. Thank you!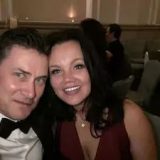 Thank you Vasilis and Bessy we had a fabulous holiday. In particular Nina is such a credit to the villa. I didn't wash up, clean or make a bed the entire time. Nothing was too much trouble and we were gifted fresh bread daily and tasty veg and salad from the garden. Our son was sobbing as we left so that says it all, he had a super time including night time swims.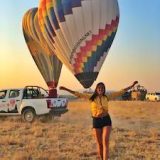 Nossa hospedagem foi muito melhor do que esperávamos, nos sentimos em um hotel 6 estrelas, todos os dias de manhã havia uma pessoa para limpar a cozinha e arrumar as camas, foi fornecido alimentos para café da manhã e algo mais para podermos cozinhar, a anfitriã é um amor de pessoa nos fez sentir amigos e fazia tudo para nos agradar, definitivamente a melhor anfitriã que já vimos, a área comum de piscina é perfeita moderna e confortável, nossa hospedagem não teve nenhum momento ruim, uma palavra para descrever, perfeito!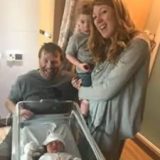 Very large villa split into two air B and B lettings. You can one or both. Situated in a quiet rustic village which is close to great traditional restaurants and beach spots. Only 20 mins from the airport. The lovely pool and BBQ facility is shared unless you rent the entire villa comprised for two properties . Very helpful and responsive hosts. There is a maid who lived onsite too for added comfort and security.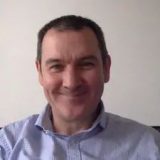 The quality of the accommodation exceeded our expectations substantially. The hosts were the best we've had by far - very attentive when we first arrived then backing off to give us privacy but still on call to help. They helped us with organising delivery restaurant food, and arranged a doctor to visit for a minor issue. Really nice touches like a housekeeping service that includes a lot more than cleaning. Fresh vegetables from the garden delivered with fresh bread in the morning. The outside space is excellent with a heated pool and sea view. We'd definitely recommend and will come back but suspect it will be continually booked up!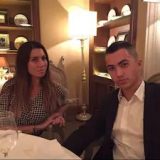 The villa is very clean and service is excellent